We have returned from a busy, bustling show at Decorex and are pleased to have seen lots of lovely existing and new clients. Thank you for stopping by and talking to us about current and future projects.
The new Slimline range of modern metals were a real talking point at the show together with discussions of complex bay poles and the unique range of Bespoke Curtain Poles we offer. Our Platinum painted pole, Chalkwax and hand carved finials attracted many admiring glances.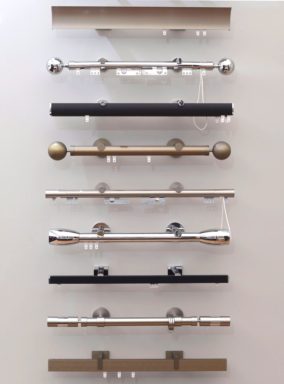 We look forward to discussing new projects with you over the coming months. Thanks again to everyone who came to see us – we will be in touch soon!