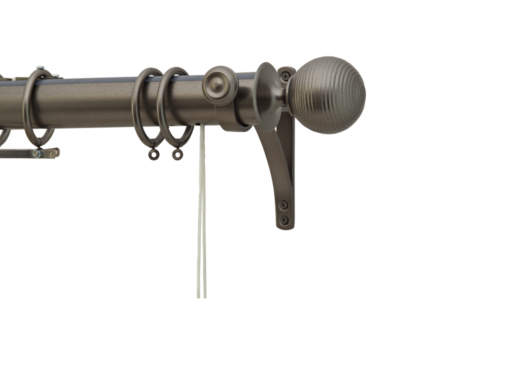 Inverted Corded Railway Pole
Inverted Railway Pole- track inserted into the top of the pole to enable it to work with rings.
Features a Siliconised Drag Resistant Tape to enable smooth running rings and a stack back stop that will keep the pleats in perfect line.
A Hunter & Hyland Inverted Railway Pole can be used with or without Motorisation and is available on all wood and Brass finishes for both straight and bay windows with all diameters from 38mm available.