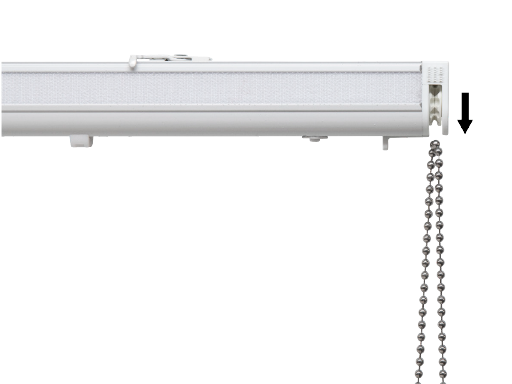 Made to measure Roman Blinds
Our Made to measure Roman blind consists of:
Profile with pre-attached hook tape
Child safe pulley housing to comply with BSEN13120
Super lift system of 1:4 ratio
Cord spools with cord guide and 300cms of 1.3mm lift cord
Choice of 8 metal bead chains; polished chrome, polished brass, antique brass, antique silver, bronze, black nickel, satin nickel and stainless steel- made to your specific drop requirement. All made from brass or stainless steel to prevent rusting
Universal smart swivel wall/ceiling bracket- or can be supplied with smart click bracket on request
 Small white plastic eyelet rings- 13mm diameter
38mm sew on loop tape (to attach to face fabric)
Cord clasps (RBCCS) to comply with BSEN13120 child safety standard
3 options for rods and bottom bars; 1. fibreglass rods with white aluminium bottom bar (22mm x 4mm). 2. Chrome plated steel rods and no bottom bar. 3. No rods or bottom bar- for you to use your own.
Our blinds can also be supplied without a breakaway, but these will have a sidewinder fitted with a wall mounted retainer.
when ordering please specify:
Blind width
Blind drop
Fitting height
Left or right hand control
Chain colour
Chain drop. Unless specified this will be 15cm less than the blind drop
Rod and bottom bar preferences
Technical specifications:
Maximum width 300cm
Maximum drop: 500cm
Maximum weight: 7kg
Cord spools and brackets:
Made to measure length       No. of cord spools     No. of brackets
50-75cm                                    2                                   2
75-100cm                                  3                                   3
100-125cm                                4                                   3
125-150cm                                4                                   3
150-175cm                                5                                   4
175-200cm                               5                                   4
200-225cm                               6                                  5
225-250cm                               6                                   5
250-275cm                                7                                  6
275-300cm                                7                                  6
Technical Drawings: